Each SCDSS region has a Kinship Care Coordinator available to answer your questions, help you find resources and advocate for you and the children in your care:
Upstate Region: 888-839-0155
Midlands Region:

888-839-0157 or 888-839-0159

Pee Dee Region: 888-854-4317
Lowcountry Region: 888-854-4277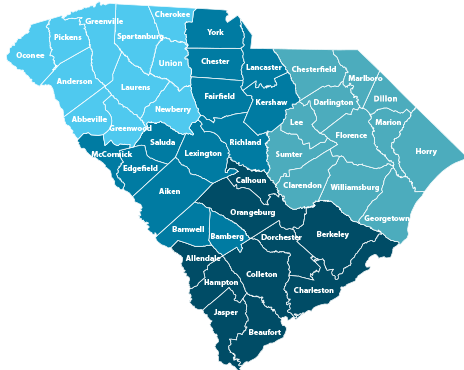 Upstate Region
Midlands Region
Pee Dee Region
Low Country Region
Emergency Situations
First, call 9-1-1 or seek out emergency care if the child's health or safety is in danger.
Next, as soon as possible, let your SCDSS case manager know what's going. Between 8:30am and 5:00pm, Monday through Friday, you can call your local county office.
For after-hours emergencies (including weekends, holidays or during bad weather) each county has a procedure that should be followed. Please use your emergency contact.